Say hello to your veterinary team
Our veterinarians at Thomasville Animal Hospital are passionate about animals and delivering the best care possible for your pet!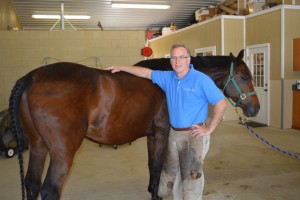 Dr. V. Todd Cooley graduated from Mississippi State University in 1987. During veterinary school, he developed an interest in equine medicine and pursued that interest in central Illinois and Ocala, FL for the first 5 years of his career. Dr. Cooley added small animal medicine to his resume during his years in Tallahassee before settling in the quaint city of Thomasville in 2000. South Georgia was the perfect fit for he and his family and reminded him much of his early years spent in southern Mississippi. Seeing Thomasville Animal Hospital grow and serve the community has been very fulfilling and the realization of a lifelong goal.
Dr. Cooley spends the majority of his professional time seeing horses at the hospital and to a lesser extent making farm calls. He gets referrals and haul-in cases from a large area of north Florida, south Georgia, and southeast Alabama.
He and Lori, his wife of 30 years, have four children: Vince, Jonathan, AnnaLee and Samuel, the only one still at home except for the four dogs and three cats. He enjoys outdoor activities such as gardening and hunting any type of wildfowl.
According to Dr. Cooley:
"I am very blessed to love what I do for a living, and I spend a lot of time doing it."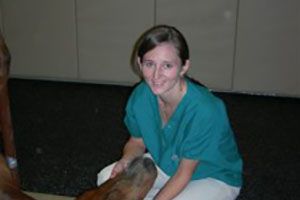 Dr. Jodi D'Amico moved to Thomasville with her husband, Mike, and their 2 dogs. She is originally from Fort Pierce, FL, but lived in Gainesville, FL for 8 years while attending the University of Florida. She earned her bachelor's degree in Animal Sciences in 2003 and the degree Doctor of Veterinary Medicine in 2007. Dr. D'Amico is currently practicing both equine and small animal medicine and surgery and has been with the practice since 2007. The D'Amicos have a beautiful little boy born March 11, 2010.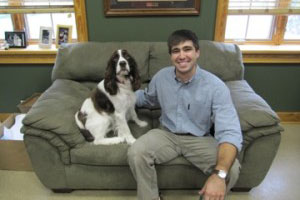 Dr. Ward Mills is a graduate of the University of Georgia with a BSA in Animal Science in 2008 and then a DVM in 2012. He grew up in Fort Gaines, GA where he attended high school at Southwest Georgia Academy. Dr. Mills grew up on a cattle farm and has a special interest in beef cows. He is interested in helping cattle producers in the area as well as continuing the tradition of high-quality small animal medicine and surgery here at Thomasville Animal Hospital. Dr. Mills was married August 2011 to Cassie who was raised in Tallahassee, Florida. They have an English Springer Spaniel named Brooks. Dr. Mills and Cassie have 2 boys Bo and Ralph.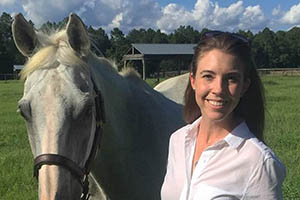 Dr. Bailey Feinberg graduated from the University of Florida in 2011, with bachelor degrees in both Psychology and Animal Sciences. She attended Louisiana State University for veterinary school, graduating in 2015. She has always had a special interest in horses, and completed an equine medical and surgical internship in North Carolina before joining Thomasville Animal Hospital in August of 2016. She went on to complete an equine spinal manipulation certification in 2018, and completed her training in acupuncture for companion animals and horses in 2020. She and her husband are expecting the arrival of a baby boy in February. Both dogs and the cat are enjoying their undivided attention while it lasts.
Dr. Amy Bostick graduated from the University of Georgia in 2013 with her bachelor's degree in Animal Science and again in 2017 with a Doctor of Veterinary Medicine degree. She is originally from Williamson, GA, but moved to Thomasville with her daughter, Caroline, and two dogs to join Thomasville Animal Hospital.
Dr. Bostick is currently practicing small animal medicine and surgery and equine medicine, with a special interest in equine reproduction.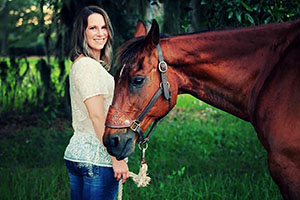 Dr. Stanley graduated from the University of Georgia in 2013 with a Bachelor's degree in Animal Sciences and again in 2016 from the College of Veterinary Medicine. She was Thomasville Animal Hospital's first mixed animal veterinary intern from 2016-2017, and after practicing small animal medicine in Valdosta, Ga., she has returned to Thomasville Animal Hospital. Dr. Stanley loves all creatures great and small and continues to practice small animal medicine. Dr. Stanley is married and has 3 boxer dogs, a cat, chickens, and horses. In her free time, she enjoys attending church, volunteer and missions work, travel, and competing in cutting horse shows.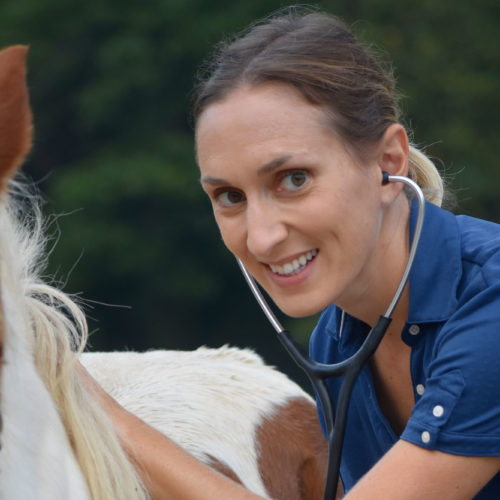 Dr. Erin Chastain was born and raised in West Virginia and received her bachelor of science degree from West Virginia University in 2003. From there, she went on to veterinary school at the University of Georgia. After graduating in 2007, she completed an equine internship at the University of Missouri. For the past 12 years, Dr. Erin has practiced as an equine veterinarian--six years in south central Pennsylvania and six years in the north Atlanta area. An avid hunter/equitation rider throughout her college years, she fell in love with eventing while in vet school. Her long-time eventer Enzo is retired, and she is currently bringing along a promising OTTB, Shep. Dr. Erin lives in Monticello with her husband Phil, and three step-children, Scarlett, Camille, and John. They have a house full of pets with two dogs (Tac and June), two cats (Alice and Fiona), two hamsters (Prince and Oscar), and a bearded dragon (TinTin). When not working or riding, she enjoys reading, traveling, and relaxing on the beach.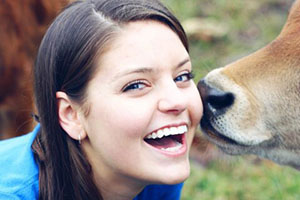 Dr. Katherine Hilburn is originally from Roswell, GA. She graduated in 2013 with a bachelor's degree in Animal Science from Berry College. In 2017, she graduated with her Doctor of Veterinary Medicine from Auburn University. She interned at TAH prior to vet school graduation and is thrilled to be back! Dr. Katharine is currently practicing small animal medicine and surgery.