Say hello to our reception team
Our reception team works hard to create a good experience for both you and your pet at Thomasville Animal Hospital.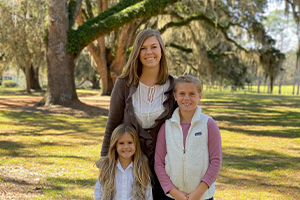 Megan joined our team in July 2019 with 3 years of experience as a receptionist in a veterinary office. She loves establishing relationships with clients and considers it a pleasure to serve our local community. When not at work, you can find Megan with her two daughters and her Shih Tzu "Oreo" at their home in Whigham, Ga.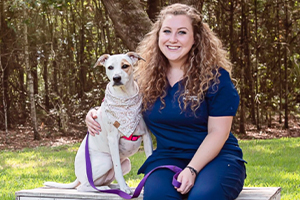 Micayla was born and raised in Southwest Georgia. She moved to Pensacola to pursue a career as a technician with an emergency/specialty veterinary hospital. After three years, Micayla was thrilled to accept a receptionist position here with TAH and move back closer to family. Her knowledge of veterinary medicine and background of working in a fast-paced environment makes her an excellent addition to our front desk team. When not working, Micayla enjoys spending time outdoors and with her two rescued fur babies.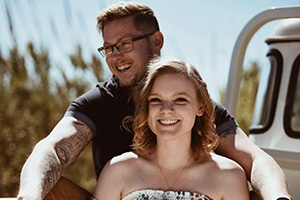 Kat was born and raised here in Thomasville. She joined the TAH Equine team in 2018 with no previous equine experience. After learning the ropes in the barn for a year, she transitioned to the equine office before having her daughter Noah in June 2019. Kat enjoys cooking and kayaking with her family in her free time. She, her husband Mike, and Noah reside in Thomasville with their three dogs, Moose, Lemons, and Tiny.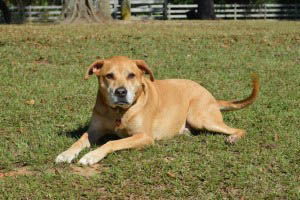 Laz arrived at Thomasville Animal Hospital in 2009 badly injured from being hit by a car. At that time he had a crushed ankle, avulsed patellar ligament, and a broken back! We decided to adopt Laz and after a long surgery and even longer bed rest with lots of pain medication, he made an almost complete recovery. Shortly thereafter, when chasing a squirrel outside he came down wrong on his previously injured leg and broke his femur. After one more surgery, he was fine but still has a little hitch in his giddyup. At some point, Laz decided he needed to earn his keep and became our resident blood donor. He has been blood-typed and is a universal blood donor. He has saved many lives along the way and made many friends. There is something special about this dog! Come see for yourself, and bring him a treat…