Meet our licensed veterinary technicians
Our technicians at Thomasville Animal Hospital take great care of all the animals that come through our doors!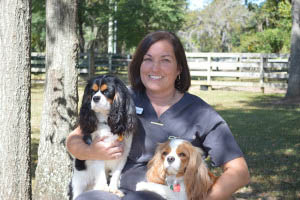 Kristy Roland is a small animal veterinary technician and has been with the clinic since 1992. She has a bachelors degree in biology from VSU. During her employment here, Kristy has exercised her many other interests as an environmentalist at the Health Department for 7 years, and as a high school science teacher during the `06-`07 school year. She and her husband, Dana, have two daughters, Kayla and Kendall, and a three furry babies: two Cavalier King Charles, "Maxwell" and "Alex," and a Boxer, "Jessie."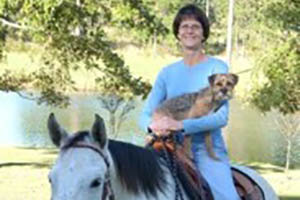 Gayle Spelman is a registered veterinary technician that has been working in the veterinary field for the last 25 years in both small and large animal. She has been the equine technician at Thomasville Animal Hospital since October 2000. Gayle is married to Mike and has a daughter, Stacie. Her two Border terriers, Murron and Brodie, are office fixtures and usually can be found right next to their mom, or anxiously awaiting her return on the other side of a door she just went through.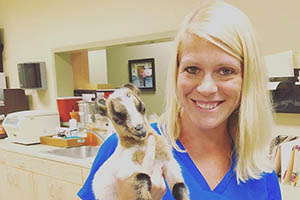 I was born and raised in Thomasville, GA, where I met my husband, Joe, and plan to raise our son, Ethan. As a child, I always had a love of animals and continue to have a passion of caring for them. As one of the first graduates from the Veterinary Technology program at SWGTC, I obtained my Associates in Applied Science in 2013. Since then I've enjoyed working in the small animal field and joined TAH as an RVT in 2018. I have three sweet fur babies of my own: a Golden Retriever, "Genson," an English Cocker, "Ellie Mae," and a cat, "Weezy."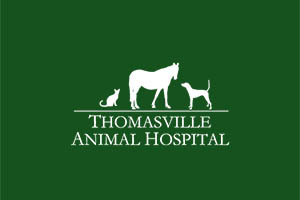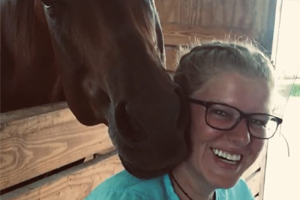 My name is Natalie and was born and raised in Thomasville, GA. I am married to my best friend David and together we have 4 daughters, 2 dogs and 3 cats. We enjoy spending most of our time outdoors with friends taking the boat to the river or riding the Polaris. I graduated from the Veterinary Technology program at Southern Regional Technology Collegewith an associate in Applied Science in 2019. I have been working at TAH since graduation doing what I love. Depending on the day, you may see me in small animal surgery or out on farm calls spending time with equine patients.